Pane Cunzato, the Italian-Sicilian restaurant based in the heart of London is offering one lucky couple a complimentary trip to the Aeolian Islands in the month of May when you dine with them this Valentine's Day.
The restaurant Pane Cunzato takes inspiration from the island of Lipari, including all the food and decor. The colour of the wall is set to match the pumice stone and all ingredients are imported directly from Sicily to give their dishes the authentic sicilian taste.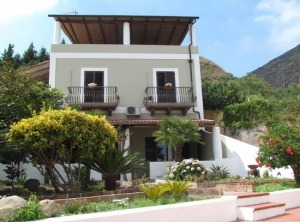 The Aeolian islands are a collection of 7 islands just off the north coast of Sicily, each with different charactersics that make them different from one another.
The Aeolian Islands are a volcanic archipelago in the Tyrrhenian Sea north of Sicily, named after the demigod of the winds Aeolus. In this wonderful archipelago are found, in perfect balance, wild nature, crystal clear sea and the fire of the active volcanoes.
The Aeolian Islands are included in the UNESCO list since 2000 among the most beautiful places in the world.
You will get to stay in the B&B Il Cappero on the island of Lipari. The B&B Il Cappero is located in the quiet and residential area of ​​Mendolita, 800 meters from the historic center, and an old manor house completely renovated and divided into comfortable and spacious rooms two of which are well suited to accommodate families.
Equipped with private terraces overlooking the picturesque acropolis of the country, the rooms of the B&B all have TV, air conditioning, hairdryer, fridge and are provided with sheets and towels.
If you would like the chance to win this trip for 2, then make sure you book your table at Pane Cunzato on the 14th of February.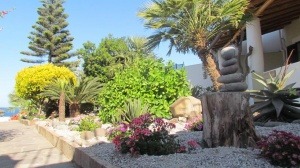 To book a table please visit the Pane Cunzato website:  http://panecunzato.com
Or call them on 0203 581 1747
They are located at 49 Museum St, WC1A 1LY, London
Opening and closing times:
Monday: 12:00 – 21:30
Tuesday: 12:00 – 22:00
Wednesday: 12:00 – 22:00
Thursday: 12:00 – 22:00
Friday: 12:00 – 22:00
Saturday: 12:00 – 22:30
Sunday: 12:00 – 21:30