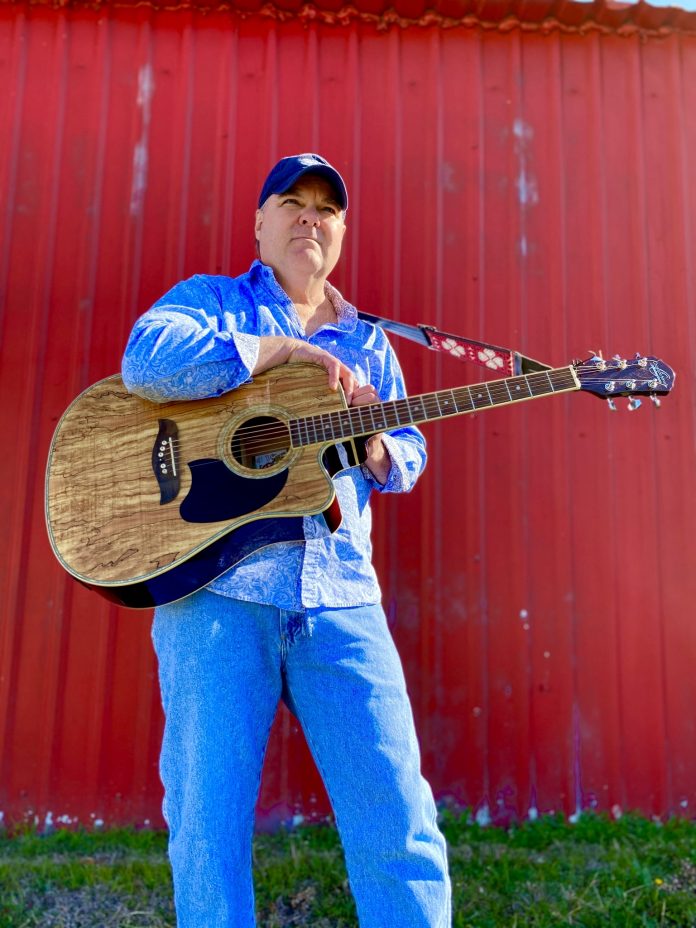 When we heard the news that country artist Todd Barrow's newest single 'My Girl Crush' had just been released. We decided to give it a listen and that listening session lasted well and truly outside the confines of my office as I had to travel to Luxemburg with Todd's single on repeat. Everything about this song is pure perfection to the ear, reminiscent of good old country music as it should be with a twist of a new sound which can only be described as Todd's sound. One of my favorite country music stars of all time was Don Williams and the song I used to have on repeat as a teenager growing up was 'Some Broken Hearts Never Bend' and 'We Should Be Together. There is something quite authentic about Todd Barrow's sound that reminds me of when music was all about passion, depth, and intrigue which is rare in the commercial new music industry we find ourselves swimming in today.
A chance encounter at Cook Children's Medical Center is all it took to set Todd Barrow on his mission to revamp classic country with his signature modern twist. One day, an American Idol contestant was slated to perform for the patients at Todd's place of employment, but the audio tech was nowhere to be found. When he heard the call, "Can anybody here run sound?" Todd answered. In walked Texas Music Hall of Fame Honoree Sonny Burgess just as Todd was setting up the live rig, and the two musicians struck up a conversation. Sonny told Todd about his work with Charlie Pride and Randy Travis, and asked Todd if he might lend his technical skills to help build the recording studio sponsored by Garth Brooks and Troy Aikman he had in the works. This serendipitous encounter yielded a coffee meeting to review the blueprints for the project, and before long, Sonny was meeting Todd for coffee weekly to discuss music. Eventually, he became Todd's mentor, forever changing the course of Todd's career.
Now, Todd Barrow is making a name for himself as a country artist to watch. The Texas singer-songwriter has racked up more than a few accolades, from a PRSA Award of Excellence to an Akademia Award for Best Country Album, and an artist spotlight in Alternative Roots Magazine, American Pride Magazine, and AVA Radio. Recently, featured in Red Silk Carpet magazine as chart-topping country artist.
We decided to catch up with the man himself to discuss all things music, past, present, and most definitely future…
What inspired you to get into music?
Many things influenced my musical cravings. Simply a love for the craft and lifestyle. Listening to the radio 24/7. I grew up in a musical family in Texas.
How would you describe your music?
I would describe my music as purpose driven, energetic, and full of life. A new sound in country music.
What would you say is your recording and songwriting style?
Songwriting is painting a picture in song for the world. I write as if it were a movie or TV show. Get the message out there making a connection.
Where would you like to see your music career in 5 years time?
I believe in 5 years my music will captivate the influencers in the music industry. Touring in the USA and Europe.
Where can music fans listen to your music?
You can find my music on all digital platforms. Such as Apple Music, Deezer, Pandora, Spotify, Amazon, Youtube, etc.Also on my website.
Listen to My Girl Crush by clicking here
'