Maria Jacinta is a techno and dance artist. She's also a lyricist and songwriter who broke into the music scene in the late 2000s, thanks to the influence and encouragement of her sister. She has 1 album and 6 six singles to her name. 'Human' which was released in May really showcase Maria's songwriting ability and the production really proves that she is certainly destined for success. We decided to catch up with a quick interview with Maria Jacinta.
What inspired you to get into music?
My sister's influence. I wasn't keen on pursuing a music career until she provided a kick-start for my career and encouraged me. I was even featured in some of her songs.
How would you describe your music?
Relatable, thought-provoking, danceable and lively.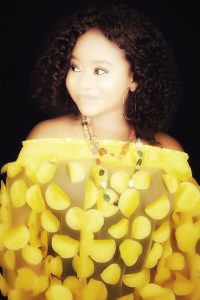 What would you say is your recording and song writing style?
For song writing, I keep it simple and straight-forward or complex. For my recording style, I'm more of a dance / electronic person.
Where would you like to see your music career in 5 years time?
I'd like to achieve a lot before or within five years by impacting people's lives with my music, working harder to gain more recognition and hopefully, become a trademark in the industry.
Where can music fans listen to your music?
You can listen on Apple Music.
Click here to listen to Maria Jacinta by clicking on Apple Music here